To register for virtual camps for ages 8- 11:https://www.amilia.com/store/en/kids-college-HCC/shop/programs/49930?subCategoryIds=2715254
To register for virtual camps for ages 12 – 15:https://www.amilia.com/store/en/kids-college-HCC/shop/programs/49930?subCategoryIds=2715255
To register for virtual STEAM/Technology camps ages 8- 14:https://blackrocket.com/online/hil/
---
Meet Our Instructors
Dance Instructor Introduction Video
---
Karla C. Moore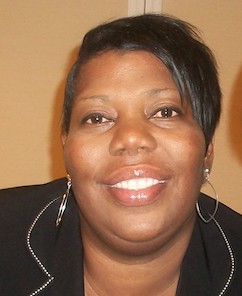 As a business instructor my goal is to integrate plans to develop foundational skills, develop projects/assignments that enhance students' knowledge and creativity and utilize resources that reflect the diverse educational background of the students served.
Business Technology Instructor – 22 years of experience
Skills/Certification – Florida Department of Education Business Instructor/ Microsoft certified in Word, PowerPoint and Excel (MOS) Bundle, proficient in Adobe software.
Education – Bachelor of Science Degree – Bethune-Cookman University
I believe that even the slightest positive influence has the potential to change a child's life. 
Educational quote – "Education is the most powerful weapon which you can use to change the world" Nelson Mandela
Subjects taught

Computer Fundamentals
Digital Information Technology
Digital Design
Multi-Media
Web-Design
Photoshop
Accounting 1 and 2
Financial Operations
---
Shantay "DJ Tayy" Stagger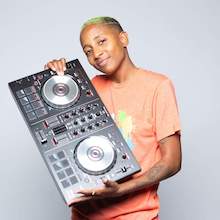 Professional DJ
11 Years of Experience
"I love working with kids because it gives me the opportunity to introduce them to a fun and different career opportunity they probably would have never even imagined was possible!"
High School: Miami Southridge Senior High
College: Bachelors of Arts / University of South Florida c/o 2014
A letter from DJ Tayy:
To Whom It May Concern,
Thank you for enrolling your child in DJ Bootcamp! I am so excited to be working with the kids, teaching them essential DJ skills while simply having some fun! Over the course of the week the campers will be learning everything from the history of the DJ to the career choices available within the industry.
Since my start as a DJ, over 11 years ago, I have learned many skills that I never thought this art would teach. These skills are implemented throughout the course and will allow the campers to learn creative and critical thinking skills, time management, organizational skills and simply how to have fun while expressing themselves through art!
Here is a short glimpse of what we will be learning throughout the week:
Monday – Camp Overview, DJ History, Q/A
Tuesday – Intro to DJ Equipment & Software, Building a Music Library, DJ Language
Wednesday – DJ Skills & Techniques, Scratching, Crowd Control
Thursday – Jobs Available to DJs, week in review and practice
Friday – Recap of Week, Q/A, Student Showcase
Finally, parents/guardians you are more than welcomed to join us on the last day as your future dj will showcase to the class what they've learned! This is the time to support and see what we've learned all week!
If, at anytime, you have any questions do not hesitate to contact me.
DJ TAYY
Carnival Cruise Line Pro DJ
HCC DJ Bootcamp Camp Instructor
---

" Inspiring our youth to dream more, do more and become more!"

Kids' College at HCC is trying to gather information from our members on the impact the pandemic has had on our community in the last several weeks. Kids' College is looking at the option of offering virtual online camps for several of our programs this summer. Please take a moment to complete a VERY QUICK survey that will help us assess our options. Your answers are very important to us.
If you no longer wish to receive these emails, please unsubscribe here.


For months, each of us has witnessed the impact of COVID-19 and the impact it has had on our community. After spending weeks preparing for multiple scenarios, conferring with our leadership team, and the CDC public health guidelines, HCC Kids College has decided that it would suspend all in-person camps for the month of June, for the safety of everyone. The known and unknown risks of transmission conflict with HCC's Kids College fundamental commitment to the health and safety of our families.
We know there is a need for summer enrichment for the youth in our community and we've come up with a solution based on your survey feedback. Due to the College remaining closed through the month of June, we have teamed up with one of our long-standing partners: Black Rocket, to bring you virtual STEAM and Tech camps. In addition, we have selected the following Kids' College favorites to be offered virtually: YE@AH – Youth Empowerment, DJ Boot Camp and Dance Dance. Due to the virtual formatting, we are able to offer these half-day camps at a reduced rate (for details, visit:https://www.tampatraining.com/kids-college/). 
At this time we are waiting to make a final decision about July program formatting, in the hopes we will be able to return to the classroom and run our camps as scheduled (strictly following all safety guidelines). A final decision about our July programs will be announced July 3rd. 
All June camp registrations will be credited to your account and may be used to enroll in a future in-classroom program.  If you would like to cancel your registration and receive a full refund, please email: kidscollege@hccfl.edu and include the name on your account and the camper(s') name(s). 
Volleyball camps have been rescheduled for July 20 – 24 and July 21 – 31 and all registrations will be transferred accordingly.  If you would like to cancel your registration and receive a refund, please email kidscollege@hccfl.edu with a written request.
To register for virtual camps for ages 8- 11:https://www.amilia.com/store/en/kids-college-HCC/shop/programs/49930?subCategoryIds=2715254
To register for virtual camps for ages 12 – 15:https://www.amilia.com/store/en/kids-college-HCC/shop/programs/49930?subCategoryIds=2715255
To register for virtual STEAM/Technology camps ages 8- 14:https://blackrocket.com/online/hil/
If you have any questions or concerns, please contact us by phone or email. 
Kids' College Team
813-259-6020