Kids' College Youth & Teens Summer Programs
---
EMPOWERING TODAY'S YOUTH AND TEENS INTELLECTUALLY, PHYSICALLY AND CREATIVELY FOR TOMORROW'S SUCCESS!
---
---
---
Our Mission:
At HCC's Kids' College, we provide youths and teens the opportunity to experience quality summer programs that focus on education and career pathways; learn new skills; make meaningful friendships; and discover that learning can be fun!
Registration for Kids' College Summer Camp 2019 will be announced soon. We truly believe in the value of the summer camp experience in a child's development – and we want to ensure that every child has the opportunity to attend our exceptional camps!
HCC Kids College strives to meet community needs while making a lasting impact on our future leaders. We provide high quality, innovative learning environments where elementary, middle, and high school students may excel through specialty programs focused on education and career paths – with a sneak peak of the college environment.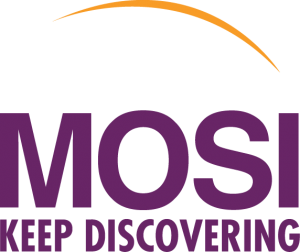 We are thrilled to announce that we have teamed up with MOSI this year to bring our community the very best of Tampa Bay's Summer of Science! MOSI has been in service of youth development, with a particular focus on Science, Technology, Engineering, Art, and Math (STEAM) for many years. We are excited to have joined forces with such reputable and passionate educators.For more on information on the programs offered through this partnership, check out our catalog page 10 and 11 in our catalog.
For information on how to become a MOSI member, click Here. Camp descriptions camp be found in the HCC Kids' College Catalog. 
---
At Kids' College we strive for excellence because we know that a positive learning experience can be life-changing. We have the pleasure of working with dedicated, professional, energetic staff members who are enthusiastic about making your child's out of school time exciting and educational.

Our philosophy is simple. You are entrusting us with your most valuable possession. It is our job to engage and care for your child while providing fun activities that will challenge their mental, physical, and creative selves.
Kids' College @ HCC; where it's fun to learn!
---