---
Financial Assistance
For information on any of these programs, please contact us at 813.259.6010 or icce@hccfl.edu.
---
Open Door Scholarship
The Open Door Scholarship Program provided by the Florida Department of Education is designed to assist unemployed, underemployed, or furloughed individuals with the completion of a short-term course and attainment of a workforce certificate in a high-demand field.
The student is responsible for the first one-third of the tuition at the time of enrollment. The student portion may be paid by the student, an employer, or a private source. The Open Door Scholarship Program pays the remaining two-thirds of the tuition if the student successfully completes the course and provides the results of their industry certification to HCC/ICCE (see directions for full details).
CLICK HERE to learn more and see what workforce certification courses are included in the Open Door scholarship program.
---
 Pre-Payment Plan
ICCE offers flexible pre-payment plans for course fees of $1,000 or more, allowing payments every month or every 14 days.
CLICK HERE to learn more about ICCE Pre-Payment Plan.
---
HCC Alumni/Student/Staff Discount
In partnership with our HCC Foundation, we are now offering a 10% tuition reduction on all of our classroom-based training programs to all HCC alumni and current students!
CLICK HERE to get started.
HCC Staff can also take advantage of this 10% tuition discount!
CLICK HERE to get started.
---
Chamber of Commerce Member Discount
Are you a business owner and member of our of local Brandon, Riverview, or Ybor Chamber of Commerce? If so, you qualify for our 10% tuition discount on our classroom-based training programs.
CLICK HERE for Brandon, Riverview, and Ybor Chamber Member Discount Form.
---
CareerSource of Tampa Bay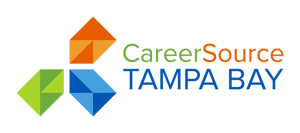 Need an acceptance letter for your tuition provider? CLICK HERE to complete your request online.
CareerSource helps unemployed or underemployed qualifying individuals with expenses associated with attaining workforce training. Many of our Information Technology (IT), Healthcare, Professional Development, and Trades certification programs meet the criteria for training vouchers to cover the full cost of tuition.
1 – Apprenticeship-to-Career Empowerment (ACE) Program
The ACE Program was created so that the youth of Hillsborough County have the resources to connect to a career ladder with future, self-sustaining wages, employment security, and the training to succeed in industries with high-demand occupations such as Information Technology, Healthcare, and Trades.
This program is designed to reach out to young adults in low-income households with apprenticeship opportunities and occupational skills training. These opportunities serve as meaningful work experiences with local employers and will result in industry-recognized certifications and a pathway for a brighter future.
Our approved workforce programs: CNC Production Specialist (Milling, Programming, and Operations) & Aircraft Electronics Technician (AET) Certification Program
CareerSource Tampa Bay is committed to providing the tools necessary for our Transitioning Servicemembers, Veterans, and their spouses gain and sustain careers.
The Get There Faster program is a team of fellow Veterans that are committed to helping you succeed in your employment goals.  We will use accelerated training models to assist Veterans and their spouses gain high-demand positions in the Aviation and Information Technology sectors within the Hillsborough community.
3 – Workforce Innovation & Opportunity Act (WIOA)
Occupational Skills training includes tuition assistance through WIOA funding.  The WIOA program can include assistance with instructional costs, books, materials, and uniforms/supplies. The primary focus of this funding is education and training for one of this area's targeted occupations. Upon completion of an approved training program, CareerSource Tampa Bay will help match your skills with jobs that are currently in demand.
4 – TechBoost
TechBoost is a training assistance program that provides unemployed or underemployed participants up to $5,000 in tuition assistance for IT industry certification courses. TechBoost is a national program that provides comprehensive workforce strategies to prepare the workforce for middle-to high-skilled occupations within the information technology industry. To apply, contact CareerSource Tampa Bay for eligibility requirements.
Already have an approved CareerSource Voucher for one of our classes? CLICK HERE to submit your voucher today to ICCE.
---
MyCAA Scholarships

My Career Advancement Account (MyCAA) Scholarships are available for eligible military spouses of service members in pay grades E-1 to E-5, W-1 to W-2, and O-1 to O-2. Maximum tuition of $4,000 for certificates, licenses, and associate degrees in high-demand. Contact Military OneSource for MyCAA questions.
---
Post 9/11 GI Bill

This program offers higher education and training benefits to veterans, service members, and their families who served after Sept 10, 2001. Many of our certification programs in Information Technology and Healthcare are approved for the Post 9/11 GI Bill.
CLICK HERE for a current list of VA-approved ICCE courses.
---
Vocational Rehabilitation 
ICCE accepts vouchers for Vocational Rehabilitation from the State of Florida for our certification and training programs.
---
Company Education Assistant Programs
We accept educational vouchers or tuition assistance from most employers. If your company offers tuition assistance for training programs or certification programs contact us for information on how to process a registration.
---
Nonprofit Organization Vouchers
We accept training vouchers from nonprofit organizations.