Interested in Teaching?

HCC's Institute for Corporate and Continuing Education (ICCE) may be looking for you! We are currently recruiting instructors and subject matter experts to deliver training in a variety of areas. The vast majority of instructors that we use come from the business and industry and bring real-world knowledge. With proper qualifications, strong facilitation skills, and a dedication to meet or exceed our high standards, you are invited to submit your qualifications for consideration. If you are interested in being considered as an instructor, facilitator, or presenter, please visit the following HCC employment website and apply for the ICCE Adjunct Instructor position most accurately fitting your skill set.
General qualifications for all talent:
– Related education (i.e. Bachelor's degree or higher)
– Related industry certification (required for teaching certification programs)
– Professional work experience in their field of expertise
– Experience in adult education
– Ability and willingness to develop curriculum and training materials
– In-person classroom instruction experience
– Experience leading virtual meetings
– Ability to travel within Hillsborough County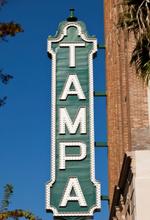 When submitting your application, please include your:
Resume or Curriculum Vitae
Transcripts from Colleges or Universities
Relevant Industry Certifications
Specific qualifications based on subject areas (as of 8/31/2022):
Manufacturing Instructors
– APQP (Advanced Product Quality Planning & Control)
– ASQ (Quality Control): various certifications
– Geometric Tolerancing & Dimensioning
– Lean Six Sigma
– Lean Manufacturing
– Project Management (PMP)
– Agile Methodology (PMI)
– SCRUM certified
Trades Instructors
– Electrical & Mechanical Engineering
– PMMI Mechatronics Certified: PLC, Fluid Power, Mechanical Components, Electricity
– Aircraft Maintenance
– Fluoridation, Water Treatment
IT Instructors
– SQL, Power BI, Data Science
– MS Office Suite
Professional Development Instructors
– Leadership for Professionals: DISC, Communication, Conflict Resolution, Management, Performance Management
– Customer Service
– Bilingual (Spanish)
– Strategic Planning
– Accounting (Bachelor's degree required)
If you have additional questions, please contact us by email at icce@hccfl.edu or by phone at 813.259.6010.
We accept inquiries for all areas in which we deliver professional development programming. Please see the Course Catalog for the wide range of disciplines in which we provide services.