Oshin James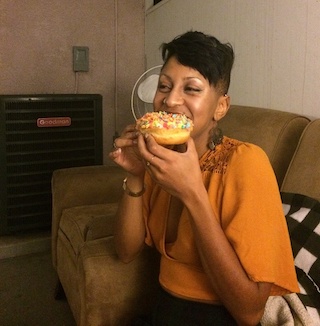 As the new Kids' College Coordinator, I'm excited to put my teaching experience and childcare background to use in the creation of engaging youth programs for the children in our community. The opportunities I was given throughout my education, helped reveal one of my passions. Education is not something that ends when school does. There is an opportunity to instill an appreciation in students from an early age that can lead to their ongoing pursuit (even after they've left the classroom). Through curating innovative enrichments, I can do my part to help our children realize the depth of their potential – which is something that makes my job worthwhile. As a lifetime student, I enjoy a myriad of hobbies which include: cooking, reading, mindfulness, and Sign Language.
---
Brad Watson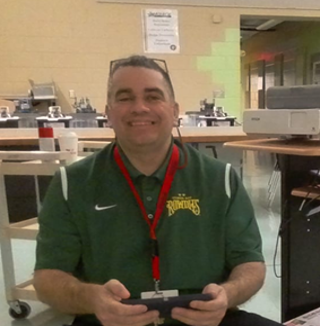 Background – Grew up in a small town in Western NY. My Father was a Welder and My Mother worked and retired from the school system. I obtained my bachelor's degree from Indiana University of Pennsylvania in Urban Planning and Design. I feel in love with the idea of planning, the idea of shaping the built environment to meet the needs of all people. After college I worked has a Project Manager for a few Fortune 500 home/townhome builders until I obtained my Florida Contractors License and began working as a private business owner. In 2008 when the housing industry slumped, I made the decision to become a teacher, and I have been building and teaching a new STEM based curriculum in the career field of Modeling and Simulation at Middle School and High School for the last 7 years.
For me, the best thing about teaching is the creative aspect from working directly with the students on a project where they are being creative; to designing and building lessons that allow them to demonstrate what they have learned and the skills they have obtained. I believe that engagement and retention are increased when students are given the opportunity to be creative, which is why STEM and project based learning are very powerful educational tools. I am excited to be guiding and working with the students in the HCC Kids College program this summer and see what they create in the different programs.
---
Cleo Martin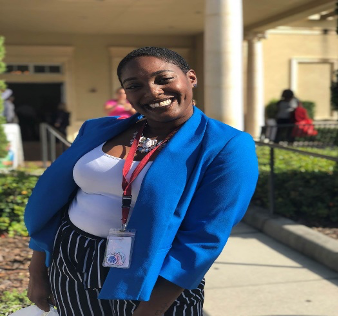 Mrs. Cleao Martin is currently completing her 3rd year as a math instructor for Kid's Community College Preparatory High School. She earned her Bachelor of Science degree in Engineering Physics from Morgan State University (Baltimore, MD) and began working for the Army Research Laboratory as a contractor in the Human Research and Engineering Directorate. She continued her education at Tuskegee University (Tuskegee, AL), earning her Masters of Science degree in Electrical Engineering with a focus in Systems. Upon graduating, she moved to Philadelphia, PA, and worked for the Naval Surface Warfare Center (NAVSEA) as a Mechanical Engineer. While working for NAVSEA, Mrs. Martin facilitated various STEAM outreach initiatives in the local community. She co-founded and mentored the first all-girls robotics-competitive team, Gear Girls, at George Washington Carver High School of Engineering and Science. Mrs. Martin has accepted several invitations to deliver motivational and educational workshops and has volunteered for summer STEM camps with a variety of organizations, including local Girl Scout troops and NAVSEA student interns.
Mrs. Martin desires to bring a new perspective, which intertwines math, engineering, and performing arts for all children, especially for girls of color. She hopes to broaden the scope of engineering, shift the spectrum for female engineers, and empower more children to pursue STEAM-oriented opportunities!
---
Sydney Vail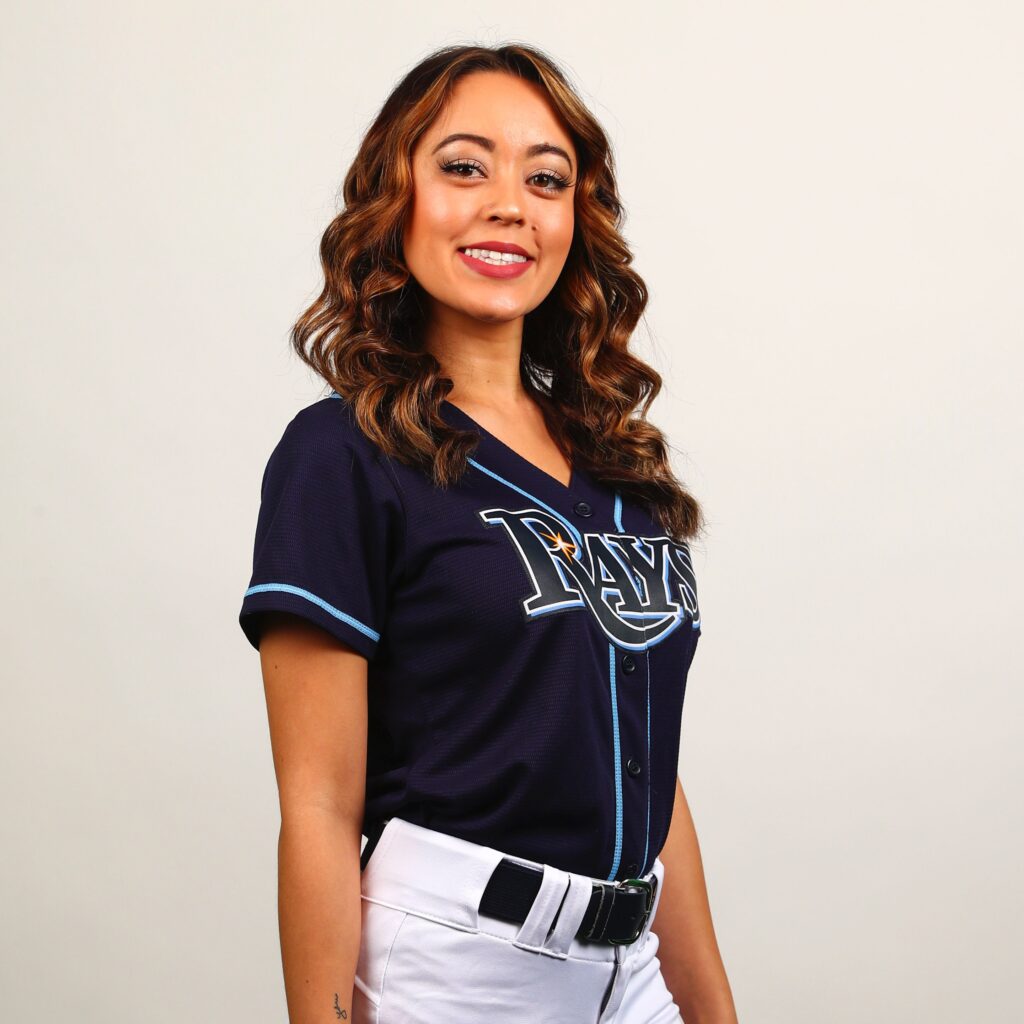 Hello scholars! My name is Sydney Vail and I will be your dance teacher this summer! I am a UF graduate (Go Gators!), former Tampa Bay Rays Cheerleader, and currently a 3rd-grade teacher in St. Pete. I have been dancing for 20 years and trained in ballet, jazz, tap, lyrical, and hip hop (my favorite). When I'm not teaching in the classroom or dance studio, I love traveling with the people I love and playing with my dog, Norah. I'm looking forward to sharing my love of dance with you all this summer!
---
Karla C. Moore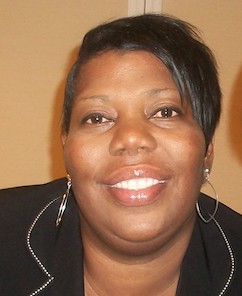 As a business instructor, my goal is to integrate plans to develop foundational skills, develop projects/assignments that enhance students' knowledge and creativity and utilize resources that reflect the diverse educational background of the students served. "I believe that even the slightest positive influence has the potential to change a child's life."
Business Technology Instructor with 22 years of experience. Received her Bachelor of Science Degree from Bethune-Cookman University.
Subjects Taught: Computer Fundamentals, Digital Information Technology, Digital Design, Multi-Media, Youth Empowerment, Web Design, Photoshop, Accounting 1 & 2, and Financial Operations
Educational quote – "Education is the most powerful weapon which you can use to change the world" Nelson Mandela
---
Shautay "DJ Tayy" Stagger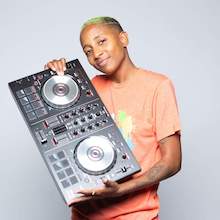 12 Years of Experience
"I love working with kids because it gives me the opportunity to introduce them to a fun and different career opportunity they probably would have never even imagined was possible!"
High School: Miami Southridge Senior High
College: Bachelors of Arts / University of South Florida c/o 2014
Since my start as a DJ, over 12 years ago, I have learned many skills that I never thought this art would teach. These skills are implemented throughout the course and will allow the campers to learn creative and critical thinking skills, time management, organizational skills and simply how to have fun while expressing themselves through art!
---
Tracy Zuluaga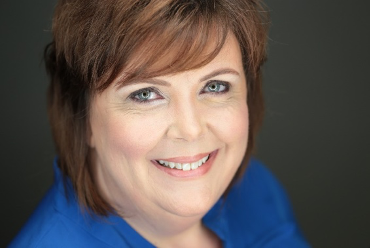 Tracy Keyworth Zuluaga, entrepreneur, serial mom, and "wanna be" inventor. As Executive Director of Bright Young Minds Coalition her experience in Youth Invention, Innovation and Entrepreneurship Education, event management, professional development and curriculum development lends itself to the mission of Innovation World™. Zuluaga brings 25+ years in start-ups, operations management and building networks, teams and personnel across the country.
Prior to founding Bright Young Minds Coalition and Innovation World™, Zuluaga co-founded Electus Global Education Co, Inc. and served as its Chief Operations Officer, a global hardware and software company designed to support Youth Entrepreneurship and Financial Literacy. She served as COO at AGT Restaurant Group, responsible for franchise development, operations, policies and procedures. From 2009 to 2014, she served as Director of Operations for ABS/G. Karel, Inc., a vocational trade school, which included curriculum development, Board of Education compliance and operations. For 20 years, Zuluaga worked in the Background Check and Employment Screening industry, as President of Crimcheck USA, Inc. and Criminal Research Bureau, international providers of background checks, criminal research and employment screening services. She remains active in church, community and charities such as Children's Home Society, American Cancer Society and the Make-A-Wish Foundation.
---
Jim Kauderman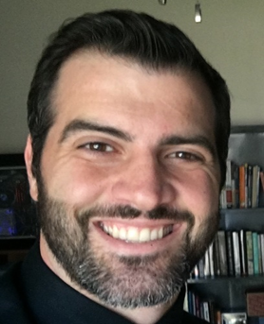 Secondary Math Education
9 years of Teaching Experience
Graduate of USF with a Bachelor's of Secondary Math Education and Math Minor.
I have always found enjoyment when I am witness to improvement and accomplishment. Teaching high school and at HCC Kid's College allows me to not only witness growth in our youth, but to also be a part of it and make it exciting.
---
Dawniece Tims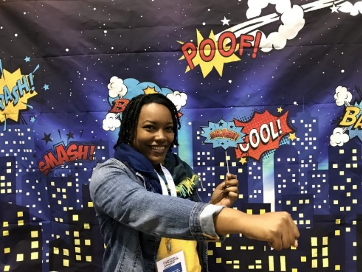 Dawniece Tims is a Hillsborough County Public Schools employee in the Technology Operations. Since 2013, Ms. Tims has instructed a variety of HCC Kids College camps. "From Black Rocket computer to hands-on STEM camps, I love coaching young minds to analyze and explore." Previously, she was an independent contractor for a business providing STEM instruction to community children. She graduated magna cum laude from UF with a Bachelor of Science degree in Telecommunication.
---
Jeff Hitchlock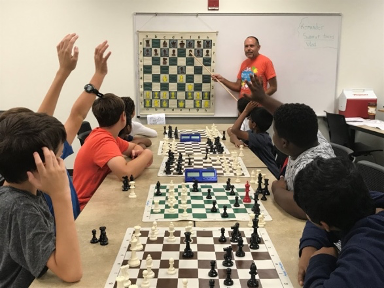 Jeff Hitchlock has been teaching chess for over 40 years. For the past 12 years, he taught chess in Cleveland, Ohio public and private schools before moving to Florida in 2018. In 2019, he started working for Hillsborough Community College Summer Chess Camps. Jeff also works for, "Alton Academy 4 Chess" and "Chess Scholars", local and national chess organizations, respectively. Jeff has 7 years' experience as a Tournament Director. He is a Hillsborough County and Florida Public School approved Contractor with Level 2 background screening.
"I love teaching chess to the youth in our community. Many studies have proven that chess improves academic performance, as well as increasing success later in life." Jeff Hitchlock
---
Krista Monroe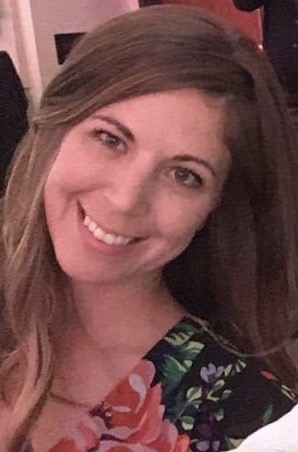 This is my 14th year in middle level education. I received my undergraduate degree from Central Michigan University and Master's Degree from the University of South Florida. My teaching experiences have been at a variety of schools including abroad in England and Japan. Most recently, I've taught in magnet schools including East Lake Middle Academy of Engineering, Monroe Institute of Technology and am currently teaching at Progress Village Middle Magnet of the Performing Arts. I love working with the Verizon Innovative Learning Program because I have the opportunity to not only educate but inspire young ladies in our community to be engaged in interests and careers breaking gender barriers.