White House to recognize "Champions of Change" for Extracurricular Enrichment for Marginalized Girls and Girls of Color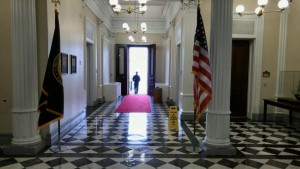 WASHINGTON, D.C. – On Friday September 30, the White House will recognize ten individuals from across the country as White House "Champions of Change" for extracurricular enrichment, afterschool, and summer programming for marginalized girls, including girls of color.
These individuals were selected by the White House for their leadership in developing and supporting high-quality afterschool and extracurricular programs that create o pportunities for girls from marginalized communities so that all young people can reach their full potential.
Through the initiative on "Advancing Equity for Women and Girls of Color," The White House Council on Women and Girls has worked across the federal government to identify key obstacles facing marginalized girls, including girls of color, and highlight innovative solutions to those obstacles. One key issue that girls from marginalized communities often face is access to extracurricular programs and summer enrichment activities that allow them to become stronger students, leaders, and citizens.  For girls to reach their full potential, they need safe and nurturing community and school env ironments where they can learn, grow and thrive within the school day hours and beyond.  Extracurricular programs enrich their understanding of the arts and the sciences, reinforce the skills learned in school, promote health and wellness, and foster their confidence and leadership.
The event will feature remarks by White House Senior Advisor Valerie Jarrett and CEO and Founder of Black Girls Rock! Beverly Bond.
White House Senior Advisor Valerie Jarret tsaid, "Learning shouldn't end when the school bell rings, so neither should our work to ensure every child has the opportunity to thrive. That's why all young people, including marginalized girls and girls of color, deserve to have access to great after-school and summer experiences that engage their curiosity and help them grow. Our Champions of Change are doing just that in their communities, and they're creating a brighter future for the next generation in the process. We're proud to lift their work at the White House, and hope other local leaders emulate the extraordinary examples they've set."
The Champions of Change program was created as an opportunity for the White House to feature individuals doing extraordinary things to empower and inspire members of their communities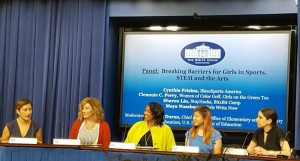 Clemmie C. Perry – Tampa, Florida (ICCE Instructor)
Clemmie C. Perry serves as the Executive Director and Founder for the not-for-profit organization Women of Color Golf (WOCG) and Girls on the Green Tee (GOTGT) programs in Tampa, Florida. The mission of WOCG and GOTGT are to promote and facilitate the inclusion of minorities, girls and women of color into the game of golf.  These programs were founded in 2014 and have already trained over 280 women and girls in the Tampa Bay & St. Petersburg Florida communities on the basic fundamentals of golf. Through golf, girls learn many basic life skills, including respect, teamwork, courtesy, patience and responsibility.