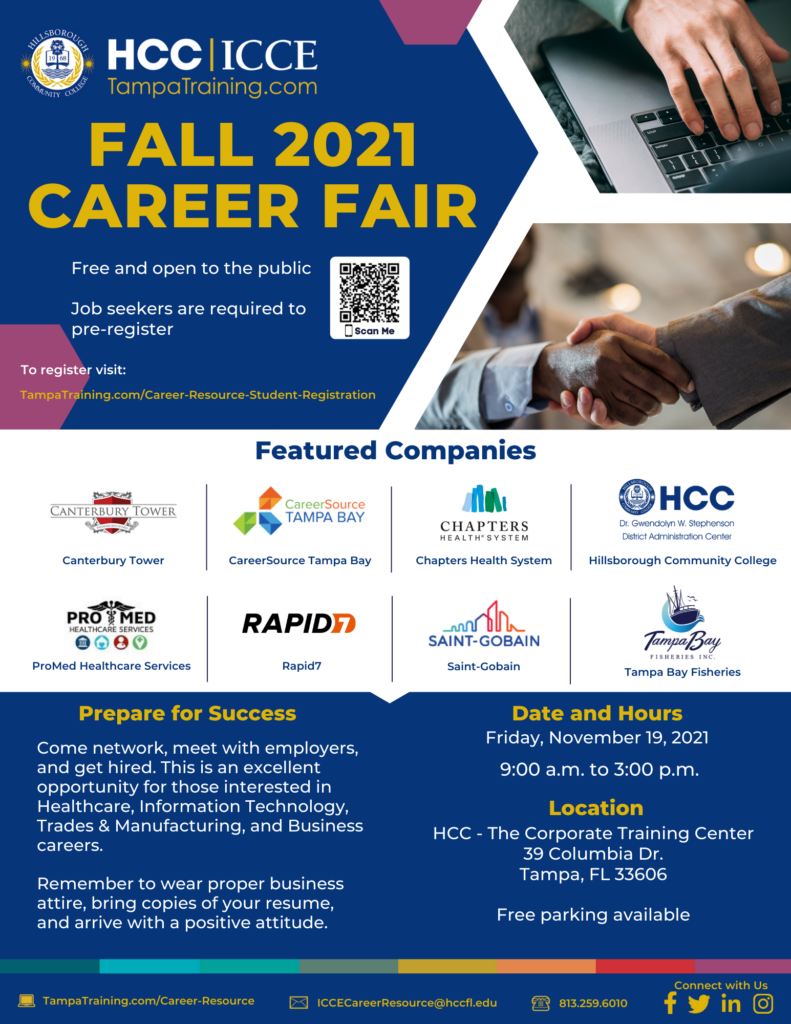 Employer Registration Closed
At the moment, we are no longer accepting any more companies to our upcoming Fall 2021 Career Fair. Our Spring 2022 Career Fair is scheduled for Friday, April 1, 2022.
If you are interested in participating in any future Career Fairs or Information Sessions, please consider partnering with us. For more details about our Talent Pipeline Program, contact HCC – ICCE Career Resource Team at 813.259.6010 or ICCECareerResource@hccfl.edu.
You may also fill out our form at TampaTraining.com/Talent-Pipeline.
Thank you, and we look forward to working together.
HCC – ICCE Career Resource Team
---